SEMINAR ORGANIZERS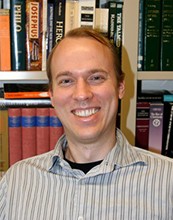 Paul Dilley is an Assistant Professor of Ancient Mediterranean Religions in the Departments of Classics and Religious Studies at the University of Iowa. His research is focused on the development of early Christianity within the various cultures of the Graeco-Roman world, including Egypt and Syria, and has been supported by a number of funding organizations, including the Alexander von Humboldt Foundation and the American Research Center in Egypt. Dilley's fascination with the history of the book is based in "hands-on" experience – he is a co-editor of the Dublin Kephalaia, a Coptic papyrus manuscript with over 300 pages of teachings attributed to Mani, the third century Christian "arch-heretic" who claimed to be the successor of Jesus, Buddha, and Zoroaster. Dilley is also interested in processes of cultural contact and transmission, especially facilitated through written media, in both historical and comparative perspective. As a digital humanist, he is developing strategies for exploring, visualizing, and interpreting different kinds of evidence over large areas and lengthy periods – such as the book across pre-modern Eurasia. Dilley is a co-PI for the Andrew W. Mellon Sawyer Seminar.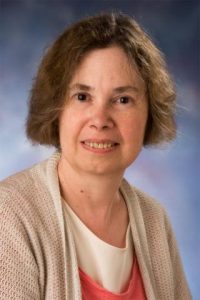 A medievalist, Katherine Tachau has been a member of the University of Iowa History Department since 1985, where she teaches an introductory Medieval Latin paleography course.  Her published research brings together the histories of medieval science, philosophy, and religious thought (with special emphasis on their development at the thirteenth- and fourteenth-century medieval universities) with the history of medieval art. Her first book, Vision and Certitude in the Age of Ockham: Optics, Epistemology, and the Foundations of Semantics, 1250-1345 (1988), was awarded the Medieval Academy of America's John Nicholas Brown Prize.  Currently, she is nearing completion of a monograph, Bible Lessons for Kings: Scholars and Friars in Thirteenth-Century Paris and the Creation of the Bibles Moralisées.  She is privileged to serve on the National Council on the Humanities. Tachau is a co-PI for the Andrew W. Mellon Sawyer Seminar.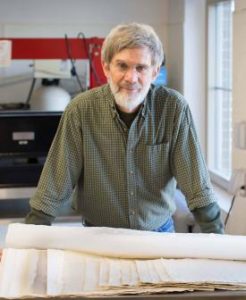 Timothy Barrett is a master papermaker, paper historian and scientist. He currently serves as director of The University of Iowa Center for the Book [UICB] and is a professor in the School of Library and Information Science.  In 2009, he was awarded a MacArthur Fellowship for his pioneering work in hand papermaking. A specialist in Japanese and 15th-century European papermaking techniques, his current research investigates how various historical production techniques impact the aesthetics of finished utilitarian sheets.  Barrett is the founding director of the UICB Research and Production Paper Facility, where paper science, craft and historical production methods come together to produce papers used in the conservation of rare books and works of art on paper. He is author of three books, Nagashizuki: The Japanese Craft of Hand Papermaking, Japanese Papermaking: Traditions, Tools & Techniques and Western Papermaking: Traditions, Tools, and Techniques (forthcoming), the website Paper through Time: Nondestructive Analysis of 14th- through 19th-Century Papers, seven videotapes and thirty-six essays investigating the connections between papermaking history, technique, science and aesthetics. Barrett is a co-PI for the Andrew W. Mellon Sawyer Seminar and the organizer of the five hands-on workshops for session participants.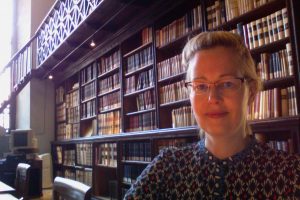 Melissa Moreton is a cultural historian whose scholarship centers on the history of the book in late medieval and Renaissance Italy. Her research combines interdisciplinary methodologies from history, material book studies, art history and the quantitative sciences. Her work and publications investigate the role religious women played in the production of books in Renaissance Italy, as scribes, illuminators and early printers. She has recently begun research on a project that examines the cross-cultural movement of artistic ideas from north Africa and the Near East to the Italian peninsula. More specifically, the study examines the influence of Byzantine and Islamic (Mamluk, Ottoman, Persian) book decoration on Humanist manuscripts in fifteenth-century Florence. Her work is deeply informed by the materiality of the book, and the intersection between makers, methods and materials. Moreton holds an MA in Italian Renaissance art history, a graduate certificate in book studies and technologies, and a PhD in history. She is a Postdoctoral Fellow with the Andrew W. Mellon Sawyer Seminar.
_____________________________________________________
VISITING SCHOLARS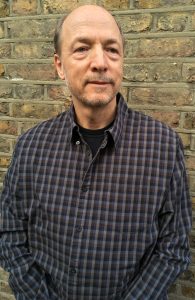 Mark Barnard was formerly head of Paper Conservation at the British Library. He has specialized over many years, on early Central and East Asian materials, including conservation of the Dunhaung paper archive, Gandarian Birch bark, as well as Arabic miniature paintings. During this time he has been involved in international projects in Tibet (Peoples Republic of China), Pakistan, USA, Japan, Russia, Myanmar and International Dunhuang Project, London. Barnard is the co-author of a book (with Frances Wood) on the history and conservation of the Diamond Sutra. His most recent work has been the conservation of paper based entomological collections at the Natural History Museum and the ongoing conservation of an early Sanskrit birch bark manuscript.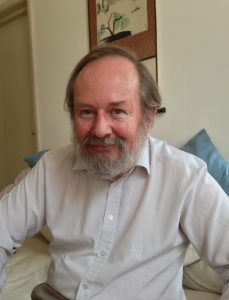 T. H. Barrett was born and educated in the United Kingdom.  He graduated in Chinese Studies from the University of Cambridge in 1971, and turned to Buddhist Studies at Yale for his doctorate.  After further study in Japan he returned to Cambridge to teach, before becoming Professor of East Asian History in SOAS, University of London in 1986, retiring at the end of 2013.  His broader interests in East Asian religious history have for the past two decades encompassed also a particular interest in the religious context of the emergence of woodblock printing technology in East Asia.  A preliminary sketch of his approach may be found in The Woman Who Discovered Printing (Yale University Press, 2008). He continues to publish in this area, as well as on a number of other topics.  His most recent study relating to printing is "Pattern Reproduction Possibilities and the Alpha and Omega of Tibetan Printing" in Tibetan Printing: Comparisons, Continuities and Change (Brill, 2016).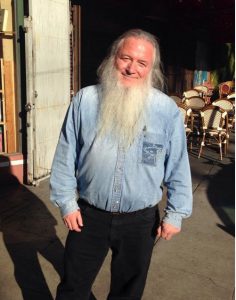 Jim Canary is Head of conservation at the Lilly Library, Indiana University, Bloomington, Indiana where he has been for 31 years. He is adjunct faculty in the Henry Hope School of Fine Arts teaching Book Structures. He began studying Tibetan and Mongolian language and culture in the early 70's and has traveled extensively in the Himalayan region for more than 35 years researching papermaking and documenting papermakers, scribes and printers. He was a founding member of the Paper Road Tibet project working to research and revitalize Tibetan papermaking in Tibet and also worked with the International Tibetan Archive Preservation Project in Lhasa carrying out conservation work and training.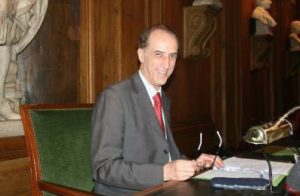 François Déroche teaches history and codicology of the Arabic manuscript at the École pratique des hautes études in Paris. He has carried out research on various aspects of the handwritten book in the Islamic world, with a special interest in the early period. Among the books he has published are Qur'ans of the Umayyads (2013), La transmission écrite du Coran dans les débuts de l'islam: Le codex Parisino-petropolitanus (2009), Islamic Codicology: an Introduction to the Study of Manuscripts in Arabic Script (2006), Le livre manuscrit arabe, Préludes à une histoire (2004), and The Abbasid Tradition (1992).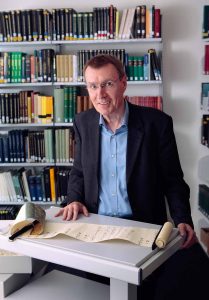 Michael Friedrich is a Professor of Chinese Language and Culture at the Universität Hamburg. His main fields of research include Chinese Buddhism in the context of Chinese intellectual history, in particular the formative period up to the 6th century, and the historiography of Chinese Buddhism in modern and contemporary China. Friedrich is Director of the Research Group on the Manuscript Cultures of Asia, Africa, and Europe at the Centre for the Study of Manuscript Cultures, where he heads Sonderforschungsbereich 950 "Manuskriptkulturen in Asien, Afrika und Europa" and the projects For Readers and Collectors: Publishing Copies of Works on Demand in Peking between the Late 18th and the Early 20th Century, For Palaces and Tombs: Book Collections in Ancient China (3rd- 1st Centuries BCE) and co-directs Data Repository Manuscript Cultures.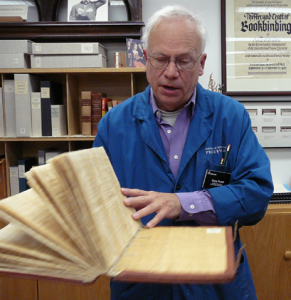 Gary Frost is Conservator Emeritus at the University of Iowa Libraries and Adjunct Assistant Professor at the Center for the Book. His has held positions at the Newberry Library, Columbia University, University of Texas at Austin and the University of Iowa. As an author, free thinker, book practitioner and mentor, he has indelibly shaped the field of book conservation. He has published widely on the modern application/adaptation of historical book structures and the human interaction with changing book technologies, including "Structure and Action in Hand Bookbinding," and "Digital Preservation in the Context of Changing Reading Behaviors and Reading Methods." Frost is author of the blog www.futureofthebook.com and the Future of the Book: A Way Forward which explores the interplay between print and screen reading. He is co-founder of the Paper and Book Intensive (PBI), a Fellow of the American Institute for Conservation, recipient of the Banks and Harris Award of the American Library Association and a Lifetime Achievement Award from the Guild of Book Workers.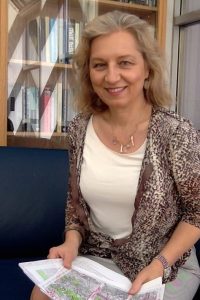 Zsuzsanna Gulácsi is Professor of Asian Religious Art at Northern Arizona University. She specializes in the contextualized art historical study of pan-Asiatic religions that adapted their arts to a variety of cultures as they spread throughout the trade routes of the Asian continent. The main foci of her research have been codicology, iconography, didactic art, and materiality of religion; the communication of which often involves innovative digital imaging in the forms of pictorial reconstructions and design layouts. Gulácsi is the author of Mani's Pictures: The Didactic Images of the Manichaeans from Sasanian Mesopotamia to Uygur Central Asia and Tang-Ming China (2015), Mediaeval Manichaean Book Art: A Codicological Study of Iranian and Turkic Illuminated Book Fragments from 8th – 11th cc. East Central Asia (2005), Manichaean Art in Berlin Collections: A Comprehensive Catalogue (2001), as well as dozens of articles on Manichaean, Eastern Christian, Zoroastrian, Buddhist, and Islamic art. Her research has been supported by multiple residencies at the National Humanities Center, and grants by the American Council of Learned Societies, the American Philosophical Society, and most recently by the Guggenheim Memorial Foundation. As the editor of the Central Asia area, Dr. Gulácsi is a board member of the Grove Encyclopedia of Asian Art and Oxford Art Online.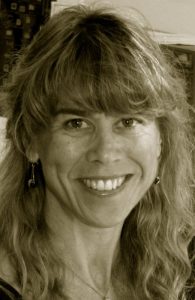 Cheryl Jacobsen is an artist/ calligrapher and Adjunct Assistant Professor at the Center for the Book, University of Iowa, where she teaches a range of courses in calligraphy and the lettering arts. She was a visiting faculty member for the 2015 NEH Summer Seminar The Materiality of Medieval Manuscripts: Interpretation Through Production. Jacobsen is author of "A Modern Scribe Views Scribes of the Past" in Scraped, Stroked, and Bound: Materially Engaged Readings of Medieval Manuscripts (Brepols, 2013).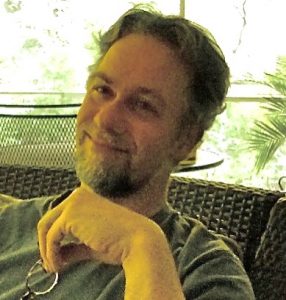 William A. Johnson a Professor of Classical Studies at Duke University. Johnson's work centers on the cultural history of the classical world, with a focus on ancient books and reading among the Greeks and Romans. He the author of Readers and Reading Culture in the High Roman Empire: A Study of Elite Communities (2010), Ancient Literacies: The Culture of Reading in Greece and Rome (2009) and Bookrolls and Scribes in Oxyrhynchus (2004), a study of the papyrus bookrolls found at the ancient Roman rubbish dump near Oxyrhynchus, Egypt.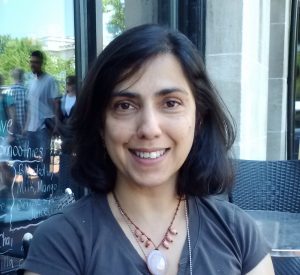 Yasmeen Khan is a Senior Book Conservator in the Conservation Division of the Library of Congress where she has worked since 1996. Though her conservation work involves treatment of all types of paper and parchment manuscripts and books, her research is focused on the characterization bookmaking and its associated crafts in the Middle East and South Asia, and the development of techniques for the preservation of bound manuscripts and printed books from the same geographic area. She has taught and consulted extensively. Her publications include technical studies of early Arabic parchment leaves and Armenian bindings, conservation treatments of manuscripts and bindings, research into treatment development for iron-gall ink, and the evolution of conservation practice.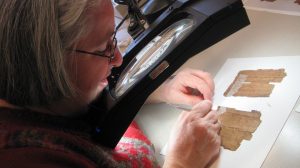 Myriam Krutzsch has been a papyrus conservator for the Papyrus Collection of the Egyptian Museum at the Staatliche Museen zu Berlin for over 40 years. She began her training as a bookbinder and then studied paper conservation in Germany. Krutzsch has conserved papyri in private collections and museums in Europe, Egypt and Japan. Along with her work as a conservator and teacher, she is dedicated to the research of papyrus as an ancient writing material. She has published numerous articles and presented widely on papyrus production, technology and its material structure as well as ancient papyrus manuscript technologies.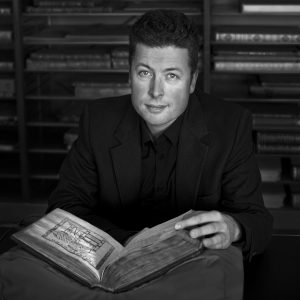 Erik Kwakkel is historian of the medieval book and full professor at Leiden University, where he occupies the Scaliger Chair. His research is devoted to the relationship between the physical appearance of manuscripts and the historical context in which they were produced and used. He directed the NWO-sponsored project "Turning Over a New Leaf" (2010-2015), which studied manuscript culture in the twelfth century. He actively promotes the medieval book on his blog (medievalbooks.nl) and via twitter (@erik_kwakkel). In 2015 he was appointed to the Comité International de Paléographie Latine.
photo: Willem Jan Schipper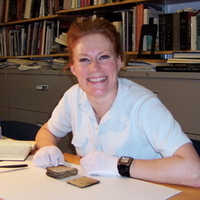 AnneMarie Luijendijk is Professor of Religion at Princeton University where she is also Chair for the Committee for the Study of Late Antiquity. She studied at the Vrije Universiteit in Amsterdam (1996), and completed her doctorate at Harvard Divinity School (2005). Luijendijk is papyrologist and scholar of christianity in late antique Egypt. She is interested in books as artifacts, and their owners and readers (male and female). Her first book, Greetings in the Lord: Early Christians and the Oxyrhynchus Papyri (2008), examines the lives of Christians in the ancient Egyptian city of Oxyrhynchus through papyrus documents from the mid-third through early fourth century. Her second book, Forbidden Oracles: The Gospel of the Lots of Mary (2014) centers on a miniature codex with Christian oracles in Coptic. It uses book history to discuss issues of everyday religion. She is currently working on a new book, provisionally entitled, From Gospels to Garbage, about the users and usage of earliest preserved Christian literary texts and the demise of these documents at Oxyrhynchus.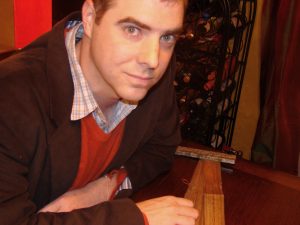 Justin McDaniel (PhD in Sanskrit, Harvard, 2003) is the chair of the Department of Religious Studies at the University of Pennsylvania. He works on Lao, Thai, Pali and Sanskrit literature, art and architecture, and manuscript studies. His first book, Gathering Leaves and Lifting Words (2008), won the Harry Benda Prize. His second book, The Lovelorn Ghost and the Magic Monk (2011), won the Kahin Prize. He has received grants from the NEH, Mellon, Rockefeller, Fulbright, PACRIM, Luce, the SSRC, among others. He is the co-editor of the journals: Buddhism Compass, Journal of Lao Studies, and Associate Editor of the Journal of Asian Studies. He has won teaching and advising awards at Harvard U, Ohio U, the University of California, and the Ludwig Prize for Teaching at the University of Pennsylvania. In 2012 he was named a Guggenheim Fellow and in 2014 a fellow of Kyoto University's Center for Southeast Asian Studies. He is the editor of four books on Asian Manuscript Cultures, Buddhist Biographies, Buddhist Ritual, and Thai rare book and manuscript collections. His new book, Architects of Buddhist Leisure (2016), is a study of modern Buddhist architecture in across Asia.
Julia Miller completed a B.A. in history with a minor in classical studies and an M.A. in archival administration from Wright State University; these choices led her to library conservation. As a senior book conservator, University of Michigan Library, she planned and implemented the initial rehousing project for thousands of papyri belonging to the Library Papyrology Collection. Miller was part of a 2009 Getty Foundation project to survey the condition of manuscripts in the Coptic Museum Archive, Cairo. She received a Kress Foundation/FAIC conservation fellowship in 2008 to write Books Will Speak Plain: A Handbook for Identifying and Describing Historical Bindings, published in 2010 by The Legacy Press. She is series editor for Suave Mechanicals – Essays on the History of Bookbinding; she authored an essay on early binding evidence, "Puzzle Me This: Early Binding Fragments in the Papyrology Collection of the University of Michigan Library" that appears in Vol. 2 and became an online exhibition through the Michigan Libraries. Miller is preparing a second book, Meeting by accident – selected historical bindings, to be published in 2017. The book includes a chapter on the Nag Hammadi codices, co-authored with Pamela Spitzmueller, describing and illustrating the structural characteristics of the individual codices.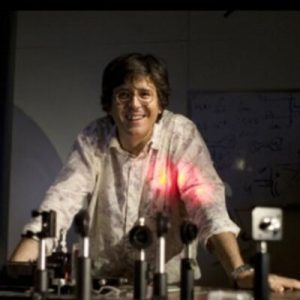 Vito Mocella is a Researcher at the Institute for Microelectronics and Microsystems at the Italian National Research Council, Rome. His collaborative work in Condensed Matter Physics, Optics and Electromagnetism has lead to ground-breaking research tools for analyzing previously unreadable texts – such as the fragile ancient Roman scrolls from Herculaneum, charred in the eruption of Mt. Vesuvius in 79AD. Mocella graduated (Laurea) in Electronic Engineering from the "Federico II" University of Naples in 1995. In 1999, he got his French Ph.D (Doctorate) in Physics working at the European Synchrotron Radiation Facility (ESRF) in Grenoble, France. From 1999 to 2001 he worked with the Optics Group of ESRF and with the SRI-CAT Group of the Advanced Photon Source, in Argonne, Illinois. Mocella joined the Italian National Research Council (CNR) in 2002, working on x-ray optics, photonic crystal and metamaterials. In November 2006 he was nominated Cavaliere all'Ordine del Merito della Repubblica from the Italian President and in 2015 he joined the Management Board of the CNR, as the only representative of the Italian national scientific community. Recent publications on the application of synchrotron radiation to Herculaneum papyri received a huge interest of the international media, as well as the scientific community.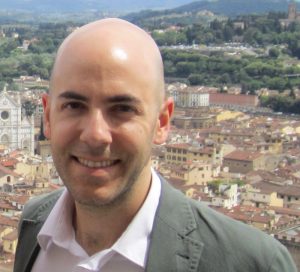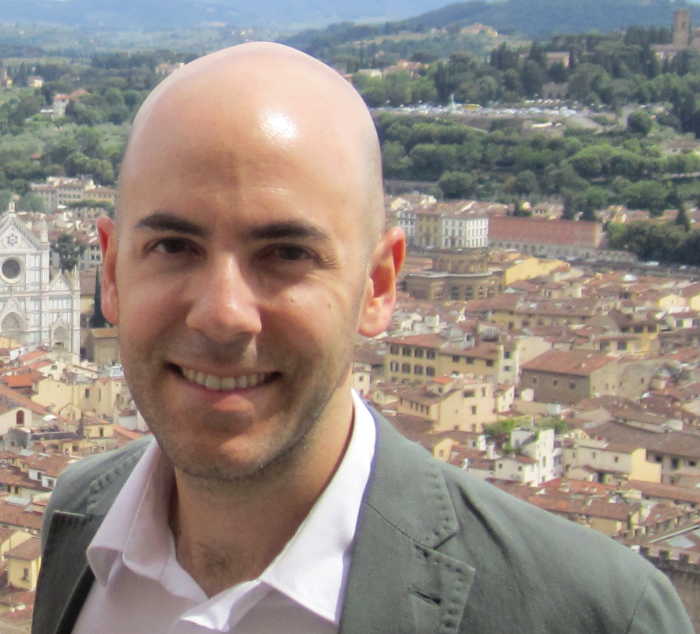 Brent Nongbri is a Visiting Associate Professor at Aarhus University and the author of numerous articles on the palaeography and codicology of early Christian manuscripts. He recently completed a three-year project sponsored by the Australian Research Council that explored the earliest Christian books from a number of angles, focusing on issues of construction and dating as well as provenance and collection history. The results of the project will appear in his forthcoming book on the archaeology of the earliest Christian manuscripts.  He has a particular interest in the important collection of early Christian books at the Fondation Martin Bodmer and is a collaborator with the Bodmer Lab (University of Geneva) in the production of a comprehensive catalog and open access digital library of this material.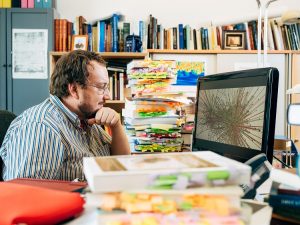 Johannes Preiser-Kapeller is a Senior Research Associate in the Division for Byzantine Research at the Institute for Medieval Research in the Austrian Academy of Sciences. He is also a Lecturer at the Institute for Byzantine and Modern Greek Studies at the University of Vienna. Preiser-Kapeller uses social and spatial network analysis and complexity theory to map social, religious, economic and political connections within the wide medieval world. Current projects include "Complexities and networks in the Medieval Mediterranean and Near East (COMMED)" and "Mapping MEDieval CONflicts: a digital approach towards political dynamics in the pre-modern period." He organized the 2016 conference Entangled Worlds: Network analysis and Complexity Theory in Historical and Archaeological Research (Vienna) and is author of Harbours and Maritime Networks as Complex Adaptive Systems as well as other publications. Lecture: "From Parchment to 'Big Data': Methods and Tools for a Computational History of Medieval Afro-Eurasia"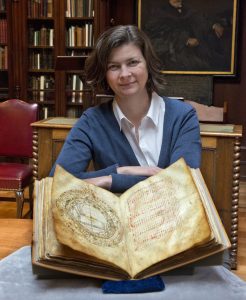 Lynn Ransom is Curator of Rare Books and Manuscripts at the Schoenburg Institute for Manuscript Studies, University of Pennsylvania. Since 2008, she has directed the Schoenberg Database of Manuscripts (SDBM). Thanks to a grant from the National Endowment for the Humanities, she is currently overseeing the redevelopment of the SDBM into an online, user-driven, community-maintained resource for researching and tracking the current and historical locations of premodern manuscripts. She is a founding editor of Manuscript Studies: A Journal of the Schoenberg Institute for Manuscript Studies. An art historian by training, she has published articles on the role of imagery in devotional manuscript contexts from the 13th to the 16th centuries. Her current research interests revolve around the American librarian and manuscript scholar Ernest Cushing Richardson and the utopian aspirations of librarianship and information science in the early 20th century.
Photo: Peter Tobia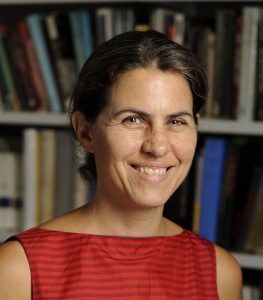 Marina Rustow is the Khedouri A. Zilkha Professor of Jewish Civilization in the Near East and Professor of History at Princeton University. She studies documents on paper and parchment preserved in the Cairo Geniza, a large cache of texts found in a medieval Egyptian synagogue. She is the author of Heresy and the Politics of Community: The Jews of the Fatimid Caliphate (2008), which won two Jewish studies book prizes, and is currently finishing a book manuscript on Arabic documents of state reused for Hebrew-script texts. Rustow also directs the Princeton Geniza Lab, where she has been helping to incubate and execute collaborative projects related to Middle Eastern manuscript caches, including the expansion of an online database of images, descriptions and transcriptions of several thousand texts. She is a 2015 MacArthur Fellow.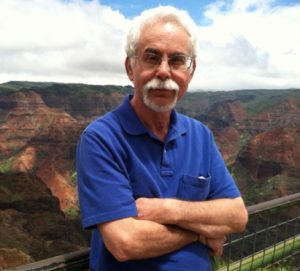 Richard Salomon is the William P. and Ruth Gerberding Professor of Asian Languages and Literatures at the University of Washington. He is also director of the University of Washington's Early Buddhist Manuscripts Project. His main fields are Sanskrit language and literature, Indian Buddhist textual studies, Indian epigraphy and paleography, Gandhāran studies, early Indian history, and the world history of writing. His publications include Indian Epigraphy: A Guide to the Study of Inscriptions in Sanskrit, Prakrit, and the Other Indo-Aryan Languages (1998), Ancient Buddhist Scrolls from Gandhāra: The British Library Kharoṣṭhī Fragments (1999), A Gāndhārī Version of the Rhinoceros Sūtra (2000), and Buddhist Texts from Ancient Gandhāra: Introduction and Translations (forthcoming).

Sabine Schmidtke is a Professor of Islamic Intellectual History in the School of Historical Studies at Princeton and a Fellow at the Institute for Advanced Study.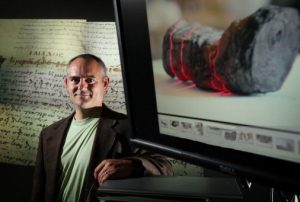 Brent Seales is Professor and Chair of Computer Science and Director of the Center for Visualization and Virtual Environments (Vis Center) at the University of  Kentucky. He earned his Ph.D. in Computer Science at the University of Wisconsin-Madison in 1991. His research program centers on computer vision and visualization applied to challenges in the digital restoration of antiquities, surgical technology, and data visualization. In the 2012-13 academic year he was a Google Visiting Scientist in Paris, France. In 2015 Dr. Seales and his research team identified the oldest known copy of the book of Leviticus (other than the Dead Sea Scrolls), carbon dated to the third century C.E. The artifact containing the text, which was excavated at En-Gedi in 1972, was too damaged to be opened and read. Seales and his research team provided a reading of the text from non-invasive micro-CT scans. The digital recovery of the readable text was recognized by Christianity Today magazine as the most significant discovery in biblical archaeology of 2015 and was published in Science Advances in 2016 ("From Damage to Discovery via Virtual Unwrapping: Reading the Scroll from En-Gedi").
photo: Getty Images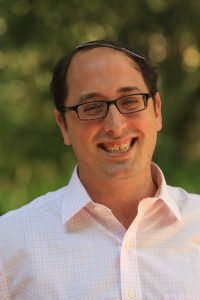 Shai Secunda is the Jacob Neusner Associate Professor in the History and Theology of Judaism at Bard College, where he teaches Jewish Studies and Zoroastrianism in the Religion department. He is a student of classical Judaism, rabbinic literature, Iranian studies, and comparative religion. His most recent book, The Iranian Talmud: Reading the Bavli in its Sasanian Context argues that the foundational document of Judaism – the Babylonian Talmud – is best appreciated when read firmly within its original late antique Iranian context. The Iranian Talmud describes the vibrant world in which the Talmud was produced and suggests a set of hermeneutical practices for reading it contextually. He is editor of Encounters by the Rivers of Babylon: Scholarly Conversations between Jews, Iranians, and Babylonians in Antiquity (with Uri Gabbay, 2015) and founder and co-editor of the Talmud Blog, a collective weblog that follows academic and popular discussions and trends about rabbinic literature and its various contexts. Lecture: "'You May Not Communicate Oral Matters in Writing': Writing and its Absence in the Transmission of Rabbinic and Zoroastrian Texts"
Daniel Lord Smail is Frank B. Baird, Jr. Professor of History at Harvard University, where he works on the history and anthropology of Mediterranean societies between 1100 and 1600 and on deep human history. In medieval European history, his work has explored the social and cultural history of the cities of Mediterranean Europe, with a focus on Marseille in the later Middle Ages. He has covered subjects ranging from women and Jews to legal history and spatial imagination, which was the subject of his first book, Imaginary Cartographies: Possession and Identity in Late Medieval Marseille (1999). His recently published book, Legal Plunder: Households and Debt Collection in Late Medieval Europe (Harvard University Press, 2016), approaches transformations in the material culture of the later Middle Ages using household inventories and inventories of debt recovery from Lucca and Marseille. Smail's work in deep history and neurohistory has addressed some of the methodological and theoretical underpinnings of these approaches to the human past. His most recent article in this vein asks whether there is a history of the practice of compulsive hoarding, which raises the question of whether people "hoard" books.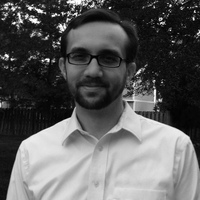 Kevin van Bladel is Associate Professor and Chair of the Department of Near East Languages and Cultures at Ohio State University. His research focuses on the interaction of different language communities and the translation of learned traditions between different languages, mostly into Arabic from Iranian languages, Aramaic, Greek, and Sanskrit. His first book, The Arabic Hermes (2009), investigates the figure Hermes Trismegistus in its Arabic reception and transformation, showing how the ancient Egyptian sage of legend came to be considered a prophet by medieval Muslims. His second book, From Sasanian Mandaeans to Sabians of the Marshes (2017), analyzes primary sources in Arabic, Syriac, and Mandaic to shed light on the early history of the Mandaean religion and its origins in Sasanian Iraq. His published articles include studies of Qur'anic cosmology, the history of the eighth-century Arabic translations of Sanskrit texts commissioned by Bactrian patrons, Zoroastrian and Middle Persian lore in Arabic reception, among other topics.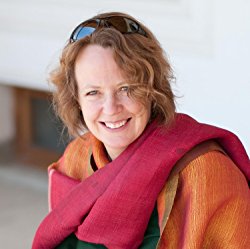 Susan Whitfield is Curator of Central Asian manuscripts, co-founder and Head of the International Dunhuang Project (IDP) at the British Library. The IDP makes textual and archeological artefacts from Dunhuang and other sites in Chinese Central Asia digitally available for research and study. Whitfield is a historian of Chinese Central Asia and has published widely on medieval Chinese manuscript culture and the Silk Road, including Life Along the Silk Road (2015), Dunhuang Manuscript Forgeries (2002) and the forthcoming Silk, Slaves and Stupas: Material Culture of the Silk Road (2017).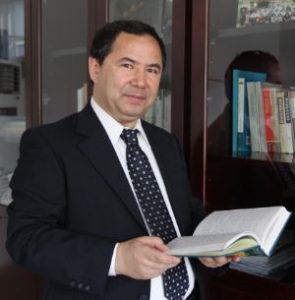 Abdurishid Yakup received his PhD in Central University for Nationalities in Beijing in 1996 and Doctor of Literature from Kyoto University in 2000. Since 2009 he has served as Changjiang Scholar and Distinguished Professor of Ministry of Education of China. Since 2013 he has served as the Dean of the School of Languages and Literature of Chinese Ethnic Minorities, Minzu University of China, Beijing. He is currently a Research Fellow at the Berlin-Brandenburg Academy of Sciences and Humanities in Germany.
_________________________________________________
SEMINAR PARTICIPANTS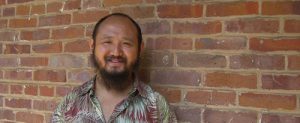 Kalzang Dorjee Bhutia is a scholar of Tibetan, Sikkimese and South Asian culture, religion, literature and history and teaches at Grinnell College in the Departments of Religious Studies and History.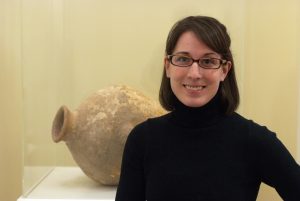 Sarah Bond is an Assistant Professor in the UI Department of Classics.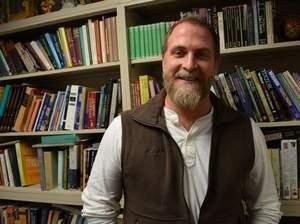 Robert Cargill is an Assistant Professor of Religious Studies/ Classics at the UI.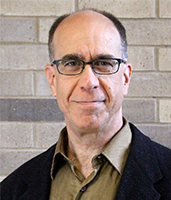 Glenn Ehrstine is an Associate Professor of German and International Studies at the UI.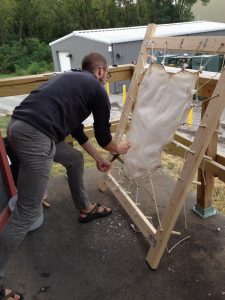 John Fifield-Perez is a graduate student pursuing a joint Masters degree in Library and Information Science at SLIS and Book Studies at the UI Center for the Book. He is an Olson Graduate Fellow at the UI Special Collections, and recently received a Caxton Club grant to pursue research at the Biblioteca de la Recoleta in Arequipa, Peru.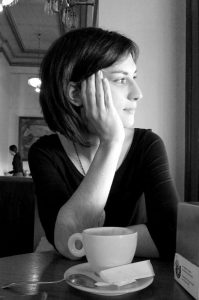 Patricia Gonzalo de Jesus is a PhD candidate in the Department of Spanish and Portuguese and is pursuing a Graduate Certificate in Book Studies at the UI Center for the Book.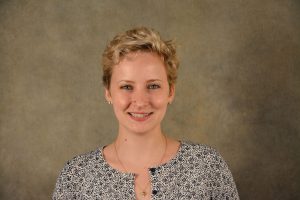 Suzanne Glémot is an MFA candidate in Book Arts at the UI Center for the Book. Her current studio practice focuses on the production of works that probe the significance of and the tensions created by the transposition of personal oral histories onto book and box structures. Glémot's interest in the Mellon Sawyer Seminar, and in the relationship between book structures and the texts they contain, stems from her larger fascination with the socio-cultural role of the book in the contemporary context of an increasingly digitized society.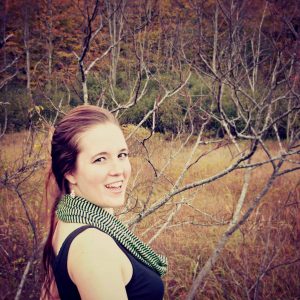 Caroline Hogan is a graduate student at the University of Iowa Center for the Book and the School of Library and Information Science. Her academic interests are in folklore, mythology, religion, the traditions of story and archetype and how they manifest in various forms around the globe. She also has an interest in the Nag Hammadi texts and the Gnostic Sophia tradition, which, among other things, has brought her to this project. She is the student specialist at the John Martin Rare Book Room in Hardin Library for the Health Sciences.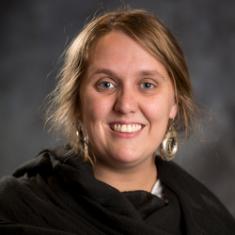 Amy Holmes-Tagchungdarpa is an Assistant Professor in Religious Studies at Grinnell College. Her research and teaching explores the construction of Buddhist community, networks of cultural production, and the dynamics of interpersonal relationships in the transnational border regions of Tibet, China, Sikkim, Bhutan, Northeast India and Ladakh through the interdisciplinary methodological perspectives of religion, history, gender, literature, the comparative study of empire, material culture and media. She is the author of The Social Life of Tibetan Biography: Textuality, Community and Authority in the Lineage of Tokden Shakya Shri (2014).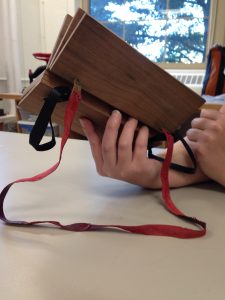 Sarah Luko is an MFA Candidate at the UI Center for the Book and a Masters of Library and Information Science student at SLIS.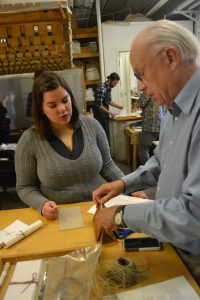 Caitlin Marley is a PhD Candidate in the Department of Religious Studies and a Mellon Sawyer Dissertation Fellow.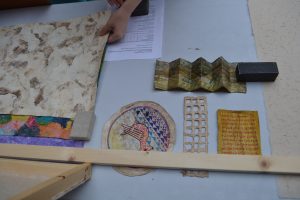 Lisa Miles is an MFA Candidate at the UI Center for the Book.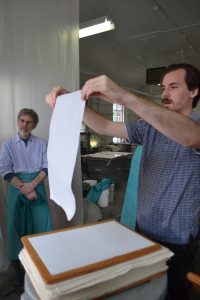 Peter Miller is a PhD Candidate in the Department of Religious Studies.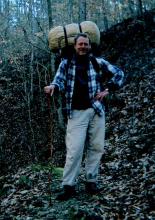 Michael Moore is an Associate Professor of Medieval European History in the UI Department of History.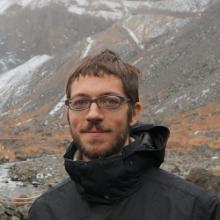 Matt Noellert is an Assistant Professor of Chinese History in the UI Department of History.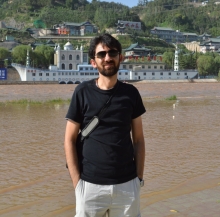 Cuma Ozkan is a PhD candidate in the UI Department of Religious Studies specializing in the history of Islam in China. Ozkan's work examines the scholarly activities of Muslims in Late Imperial China (1368-1911) by contextualizing their writings in the broader intellectual developments at that time. His publications. His blog.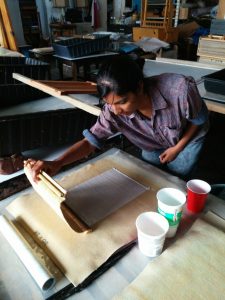 Radha Pandey is book artist, letterpress printer and hand papermaker. She travels widely to work and teach book arts and Islamic papermaking. Pandey holds an MFA in Book Arts and Technologies from the UI Center for the Book. She blogs at www.radhapandey.blogspot.com.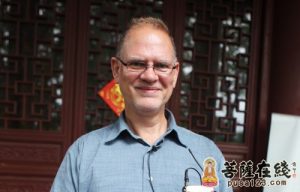 Morten Schlütter is an Associate Professor of Chinese Religion and Buddhist Studies in the UI Department of Religious Studies.

Echo Smith is a PhD Candidate in the UI Department of Classics.

Frederick Smith is a Professor of Sanskrit and Classical Indian Religions with a joint appointment in the UI Department of Religious Studies and the Department of Asian and Slavic Languages and Literatures.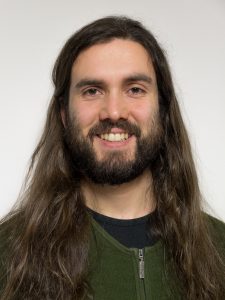 Johan Solberg is a second year MFA candidate at the UI Center for the Book. As an undergraduate he studied photography at Edinburgh College of Art in Scotland. During his studies he started investigating photographic work presented in books, which he further pursued by studying bookbinding at Leksands Folkhögskola in Sweden for two years. After graduating Solberg set up a professional bookbinding and conservation studio in an old cotton factory in Halden, Norway.  Part of his motivation for establishing his studio was to preserve the tradition and history of his craft, and its application in modern contexts in Scandinavia. Solberg has taught workshops in both Norway and the United States. For five months in 2013–2014 Solberg worked at a paper mill in Tosa Washi village, Japan. During this time in Japan he explored the craft extensively by visiting different paper districts throughout the country.

Kendra Strand is an Assistant Professor of Japanese in the Asian and Slavic Language and Literatures Department.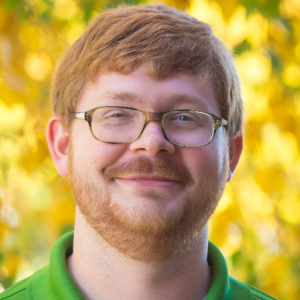 Cory Taylor is a PhD Candidate in the UI Department of Religious Studies.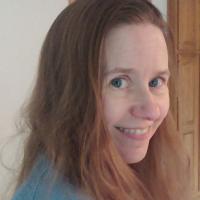 Newell Ann Van Auken is  a Visiting Assistant Professor in the Department of Asian and Slavic Languages and Literatures at the University of Iowa. She is the author of The Commentarial Transformation of the Spring and Autumn, and co-editor (with Richard VanNess Simmons) of Studies in Chinese and Sino-Tibetan Linguistics: Dialect, Phonology, Transcription and Text. Her current book project explores early Chinese historiography and its connection to religious practice and social hierarchy.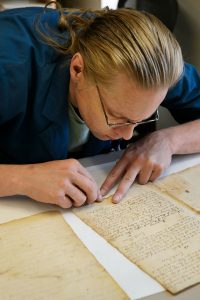 Bill Voss is a Book Conservation Technician at the UI Conservation Lab. He is also a hand bookbinder and tool maker.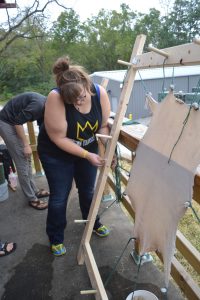 Kate Vukovich is a graduate student pursuing a joint Masters degree in Library and Information Science at SLIS and Book Studies at the UI Center for the Book.